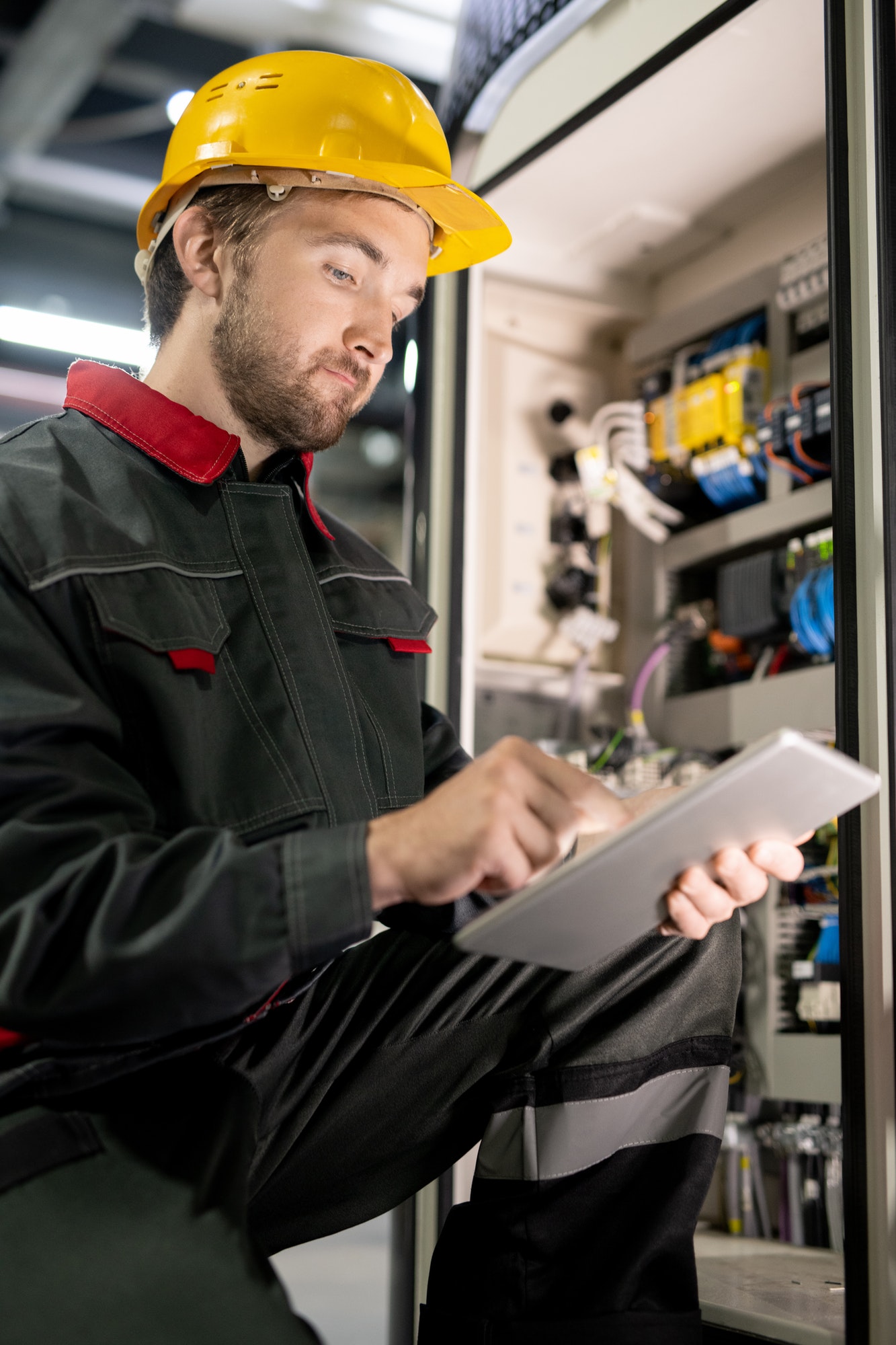 Annual Maintenance Contract Dubai
It is true that there are numerous companies which make provision for annual maintenance contract Dubai. However, you need to be aware that most of these companies will struggle to meet your needs especially when it comes to rendering uncompromised home maintenance services. You need a company that has been tested and proven.
There is no need to be worried because we are up to the task of overdelivering far beyond your expectations. This could be in aspects like deep cleaning Dubai, tank cleaning, house painting services and many more.
Provisions For Our Annual
Maintenance Contract Dubai
In a bid to make you understand better, we have taken an extra step at We Fix Forever Technical Services to list out some provisions that are contained in our annual maintenance contract Dubai. Regardless of the services that you are signing up for, the provisions will always look slightly the same. These are listed below:
Your name and address
Brief details of the equipment/tools to be used
Your expectations for the house maintenance project
Timeframe is expected to be completed
Price
Requirements for the project
Payment terms
Penalty clause in case there is a default from any party
Conditions for contract termination
Signature & seal
Please note that in order to bring this contract to an end, you will be sent a letter of cancellation. This happens when you have refused to meet up with your own part of the agreement. Also, ensure that you have read all the terms of our annual maintenance agreement contract before signing up for any of our home maintenance services in Dubai.
In a situation whereby you don't seem to understand a clause or statement, never hesitate to give us a call. For more information, feel free to reach out to our team of experts. We are available to answer all of your enquiries on annual maintenance contract Dubai.
No of beds
Pricing
Monthly
Quarterly
Bi- Annually
Annually
Studio/1 Bed
130
345
650
1250
2-3 Bed Apartment
160
390
820
1500
2-3 Bed Villa
180
500
950
1850
4-5 Bed Apartment
190
450
850
1650
4-5 Bed Villa
200
550
1120
2150
6-7 Bed Villa
220
650
1250
2450
No of beds
Pricing
Monthly
Quarterly
Bi- Annually
Annually
Studio/1 Bed
130
345
650
1250
2-3 Bed Apartment
160
390
820
1500
2-3 Bed Villa
180
500
950
1850
4-5 Bed Apartment
190
450
850
1650
4-5 Bed Villa
200
550
1120
2150
6-7 Bed Villa
220
650
1250
2450
No of beds
Pricing
Monthly
Quarterly
Bi- Annually
Annually
Studio/1 Bed
130
345
650
1250
2-3 Bed Apartment
160
390
820
1500
2-3 Bed Villa
180
500
950
1850
4-5 Bed Apartment
190
450
850
1650
4-5 Bed Villa
200
550
1120
2150
6-7 Bed Villa
220
650
1250
2450
| No of beds | Monthly Pricing | Quarterly Pricing |
| --- | --- | --- |
| Studio/1 Bed | 130 | 345 |
| 2-3 Bed Apartment | 160 | 390 |
| 2-3 Bed Villa | 180 | 500 |
| 4-5 Bed Apartment | 190 | 450 |
| 4-5 Bed Villa | 200 | 550 |
| 6-7 Bed Villa | 220 | 650 |
| No of beds | Monthly Pricing | Quarterly Pricing |
| --- | --- | --- |
| Studio/1 Bed | 130 | 345 |
| 2-3 Bed Apartment | 160 | 390 |
| 2-3 Bed Villa | 180 | 500 |
| 4-5 Bed Apartment | 190 | 450 |
| 4-5 Bed Villa | 200 | 550 |
| 6-7 Bed Villa | 220 | 650 |
| No of beds | Monthly Pricing | Quarterly Pricing |
| --- | --- | --- |
| Studio/1 Bed | 130 | 345 |
| 2-3 Bed Apartment | 160 | 390 |
| 2-3 Bed Villa | 180 | 500 |
| 4-5 Bed Apartment | 190 | 450 |
| 4-5 Bed Villa | 200 | 550 |
| 6-7 Bed Villa | 220 | 650 |
PLANS STARTING FROM AED 1,322 PER YEAR INCLUDING VAT
3 AC services, scheduled every 4 months
Annual Electrical Check
Annual Plumbing Check
EMERGENCY AND NON-EMERGENCY CALL OUTS
Knowledgeable bookings team available on call
24hrs a day, 365 days a year
24 AC, Electrical and Plumbing repair callouts
90 minutes emergency response time
4 hours non-emergency response time
Free Labour for AC (including gas leaks), electrical and plumbing repairs
Small Parts and Consumables provided free of charge (selected items as per contract details)
Discounts on all other services
Free Consultation
Get A Free Quote